Coredy Find My Passport Wallet Tracker & Cardholder, Locate with Apple Find My
Our post-sales service

1-Year Limited Warranty

Covers non-consumable parts and labor for 1 year from the date of purchase.

30-Day Money Back Guarantee

Return your robot within 30 days for a full refund.

Lifetime Technical Support

Coredy Support Team is available via email & phone call: +1-800-999-8470 /+44-808-134-9909
Tracker & Passport Holder in One: The Coredy Passport Holder combines Bluetooth Tracking technology with Eco-friendly Organosilicon material to help you locate them once you leave behind or lose your passport quickly.
Works with Apple Find My: Connect your 2-in-1 Passport Covers & Bluetooth Tracker to your iOS device with a simple tap by using the pre-installed Find My app.
Truly Satellite Connection: With a seamless satellite connection, you never have to worry about signal gaps while traveling. (Only supported on Apple 14 or above devices)
Sound Alarms & LED Lights Indication: Activate the sound and light indicator for this item with Find My App so loud you can hear it even if it's covered.
Worldwide Locate & Find: Stay indirectly with global Find My users and keep your passport cover finder devices traceable and location updated at all times.
Smart Alerts & Lost Mode: Receive smart alerts when your passport is left behind, and support enabling lost mode to share contact information with someone who finds it.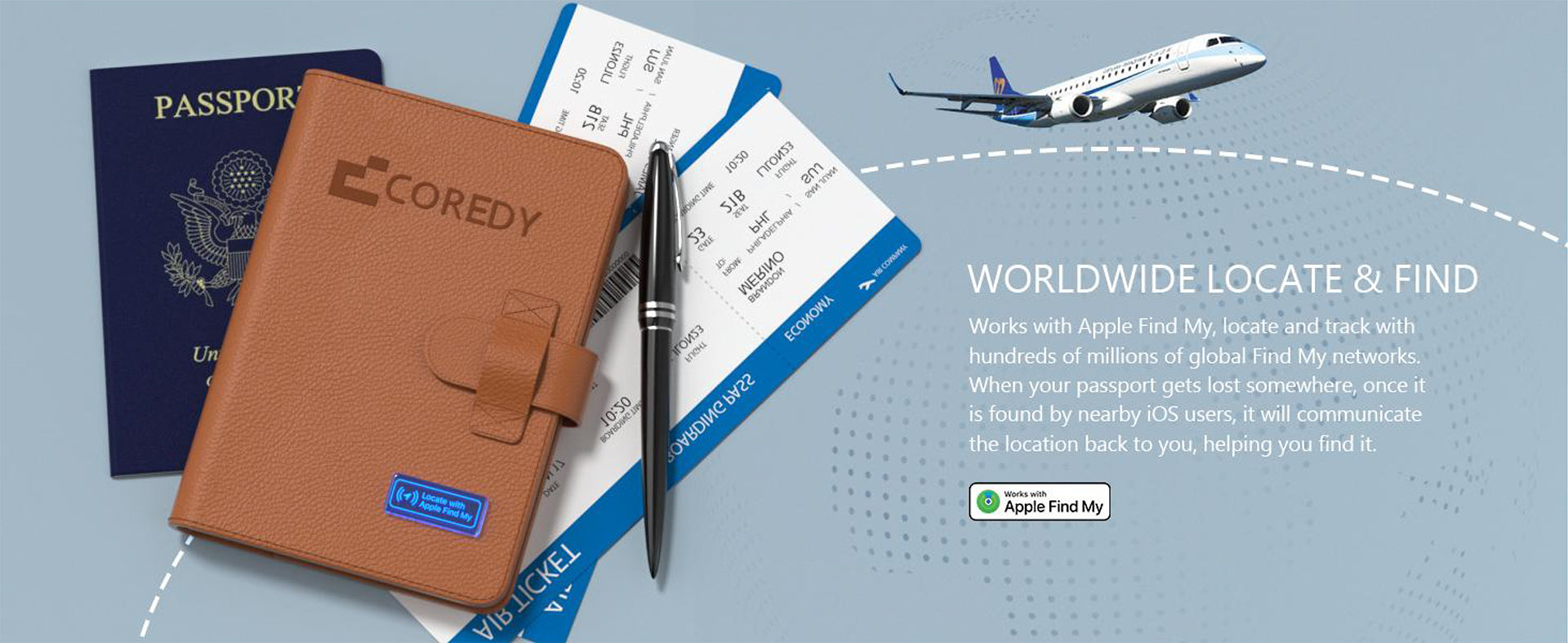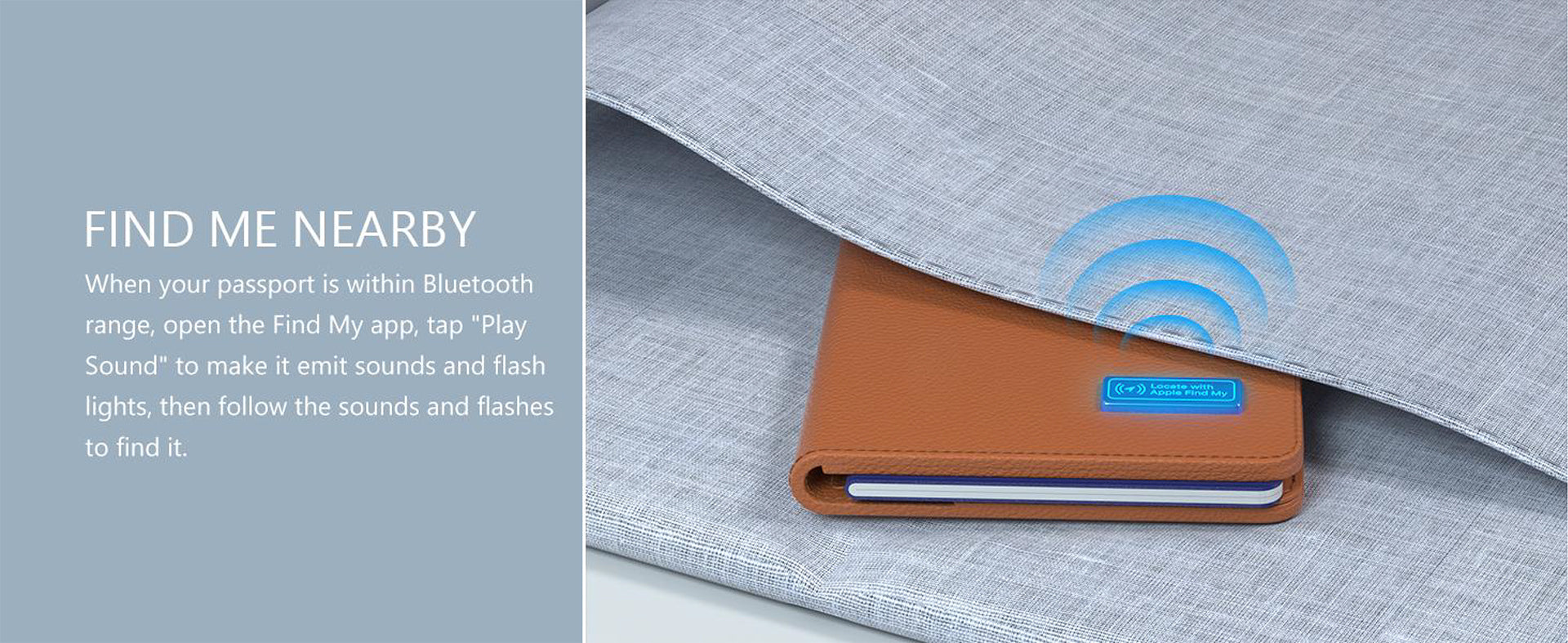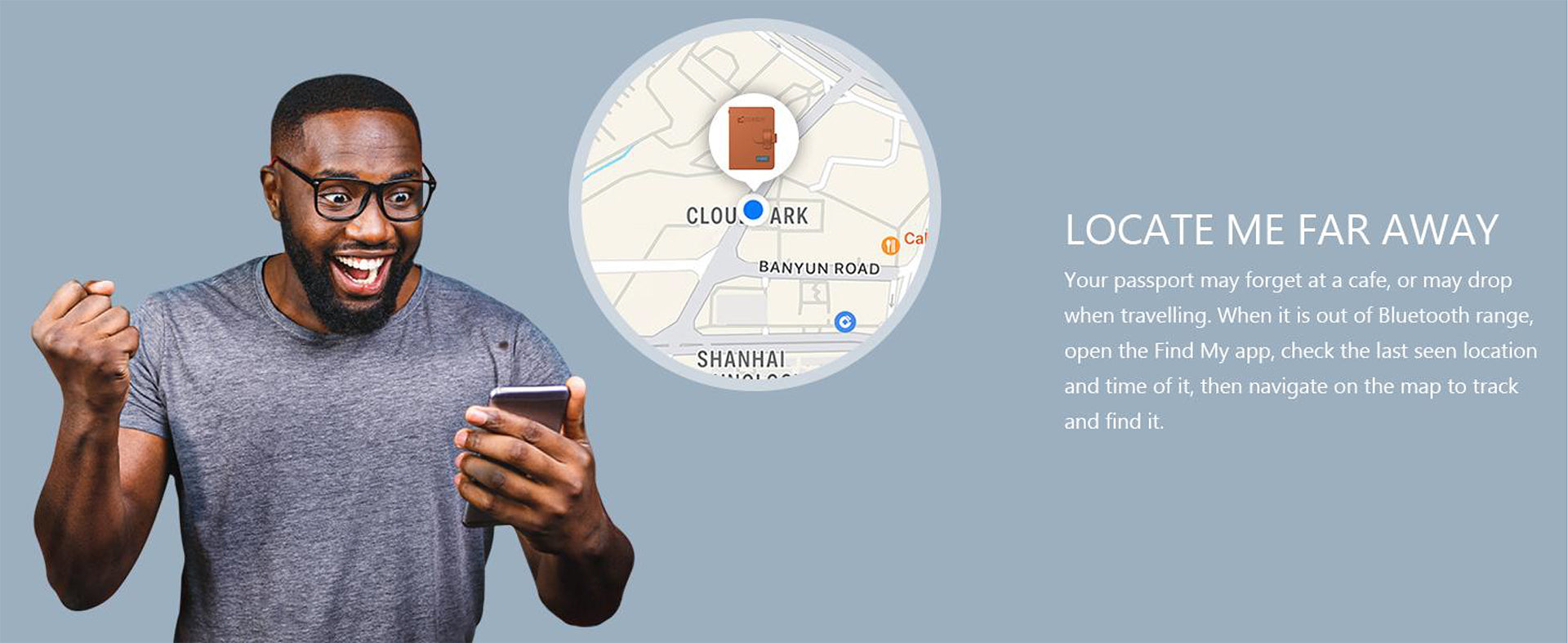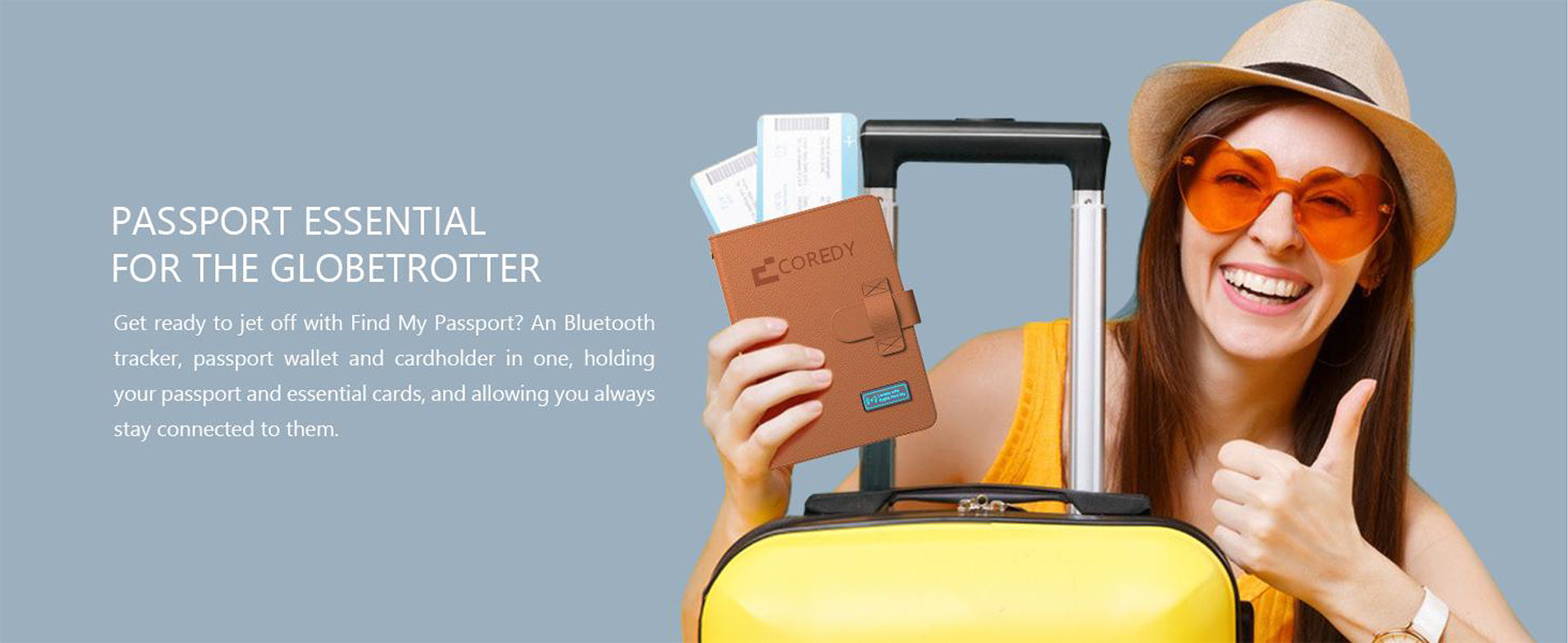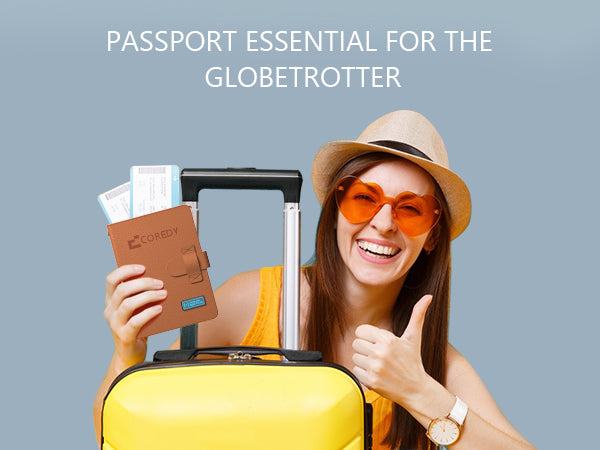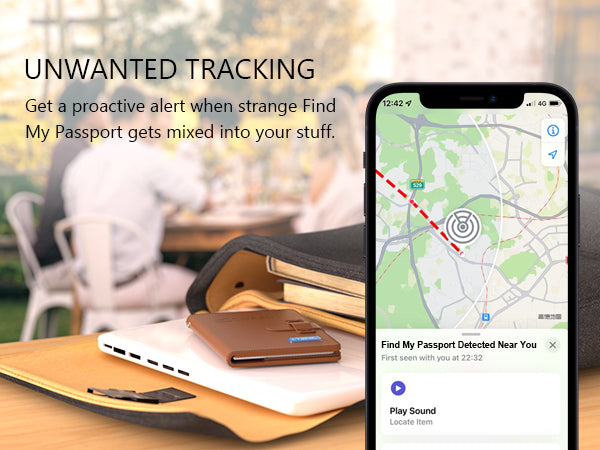 VOICE ACTIVATE
Ask Siri to help wake up your find my passport, play sound and flash light, to find it.

INSTANT CONNECTION
Connect Coredy find my passport to your iOS device with a simple tap.

GIVING IT A NAME
Customize a nickname and choose your favorite emoji for your passport.

3-YEARS LIFESPAN
Removeable and unrechargeable battery card which lasts over three years.

Frequently Asked Questions
Bluetooth range is how many meters?

Approximately 15 meters range
What is the passport cover made of?

It is made of high quality Silicone Leather and very soft.
will the work outside of the other country? will i need to buy extra subscription services?

Yes. it can be located from the Apple ISO users nearby. Wthout any additional cost if you go abroad.​
How do I replace the battery?

You can not have to replace the battery for 3 years, because the battery life of up to 3 years.