Coredy 580 Robot Vacuum Cleaner (Renewed)
Our post-sales service

1-Year Limited Warranty

Covers non-consumable parts and labor for 1 year from the date of purchase.

30-Day Money Back Guarantee

Return your robot within 30 days for a full refund.

Lifetime Technical Support

Coredy Support Team is available via email & phone call: +1-800-999-8470 /+44-808-134-9909
What should I expect to receive with my Renewed purchase and in what condition?
All Renewed purchases will come with accessories that would be original as well as fully functional. Coredy Renewed products will be packaged in either original packaging or in a new and clean cardboard box. The renewed products will be clean and slight scratched on the top or side .  When present, batteries have a capacity that exceeds 80% of the new equivalent.
What if the product does not look or work as expected?
We want you to be delighted with your purchase. If the product does not look or work as expected, you are eligible for a replacement or refund within 90 days of receipt with the Coredy Renewed guarantee. We can also help you troubleshoot technical problems and assist with returns. Call our toll free number or support@coredytech.com.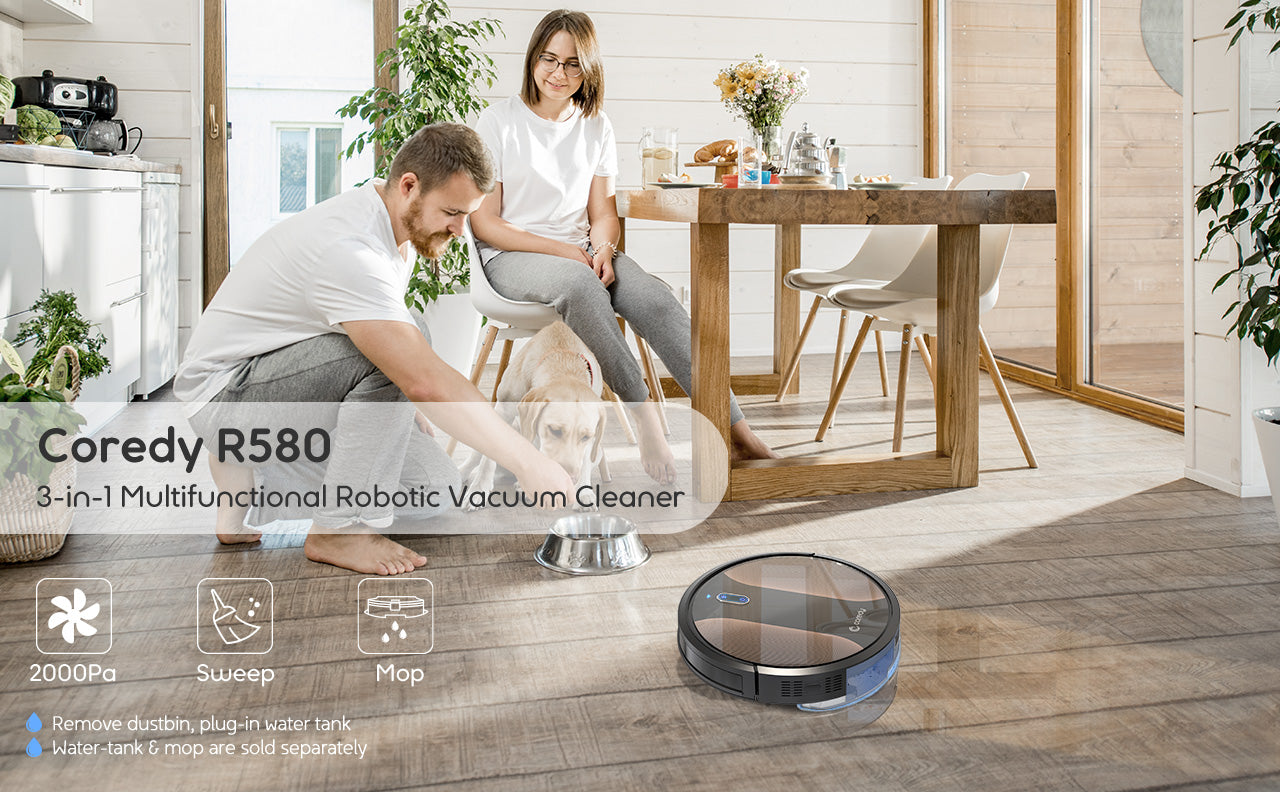 Coredy R580 can vacuum and sweep multi-surfaces, and mop hard-floors for a deeper clean that will leave your floors sparkling!

Wi-Fi convenience
Controls with smart Coredy Robot app, compatible with Alexa & the Google Assistant by Wi-Fi convenience. Simply voice comments can take care of the cleaning while you sit back and relax. Use the Coredy Robot app to schedule cleaning, regardless of where you are!
2000Pa Strong Suction
Max vacuuming mode increases vacuum power to 2000Pa to provide a deeper clean whenever you need.
Only Cleans Areas You Need
R580 Robot Vacuum Cleaner equipped with dual-hall sensors to detect boundary strips to keep your robot only clean the home and areas you want.
Triple Filter System
The R580 comes with upgraded washable HEPA filter that easily filter out a range of dust and allergy including particles, ideal for home with pets.
High Capacity Battery
Powered by 2600mAh Li-ion battery, the Coredy robotic vacuum cleans for up to 120 min per charge, meaning all of the rooms in your home can be cleaned from a single charge.
Note: R580 is the upgraded robotic vacuum of R550(R500+).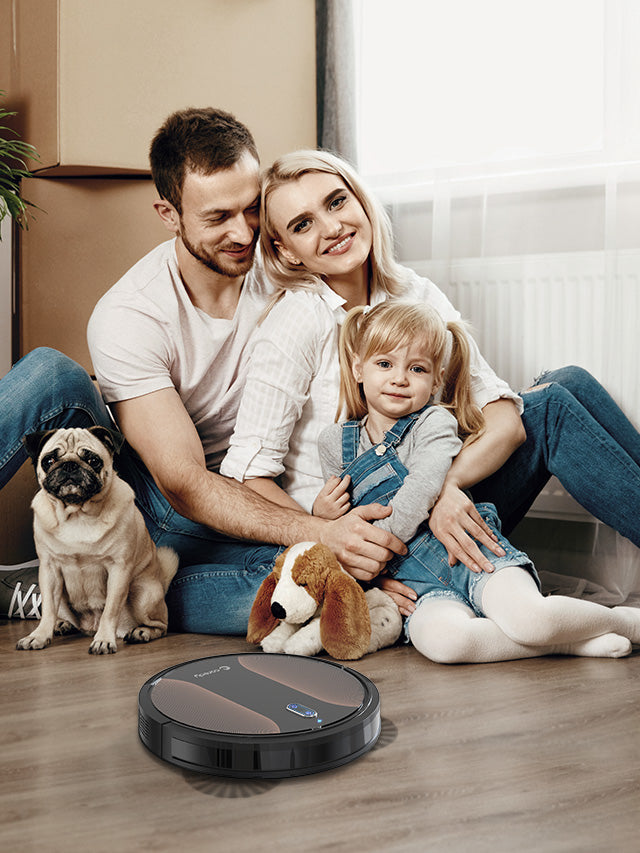 Smart Cleaning, Enjoyable Life
Coredy R580 2000pa Robot Vacuum Cleaner
Coredy R580 smart robot vacuum cleaner with smart Coredy Robot App, and compatible with Alexa & Google Assistant, easy to start/stop your robot by your voice or mobile phone. Make you, your baby and pets more enjoyable time in weekends!
With R580 smart robot app you can:
Schedule cleaning time accurately
Notice accessories lifetime
Monitor real-time cleaning
Find your robot easily
Gain troubleshooting alarming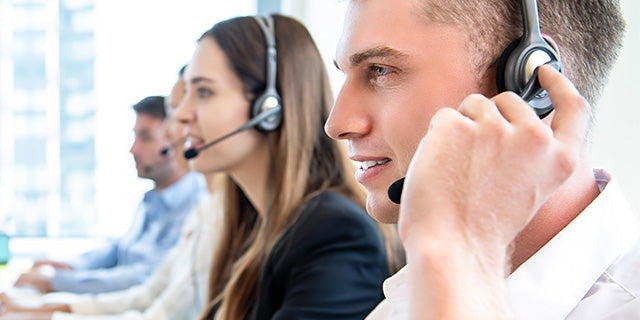 7/24 Technical Support Team
Coredy robotic vacuum cleaners are provided friendly technical supports, easy-to-reach toll call technical support. Anytime if you have any concerns during using Coredy robot vacuum cleaners, our supporting team staff will be always online, offer the fastest solution.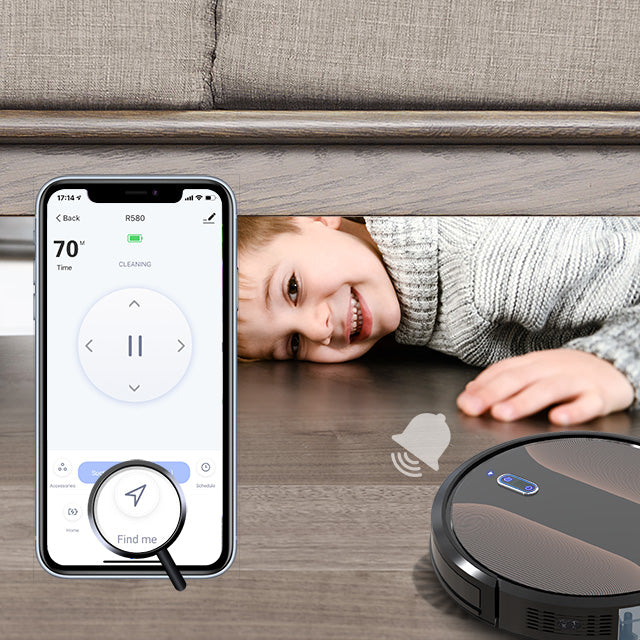 Easy-find Your Robot
Finds your robot effortlessly once your robot gets lost or hide under the bed or sofa, just tap the "Find Robot" button in the Coredy Robot app to find it easily.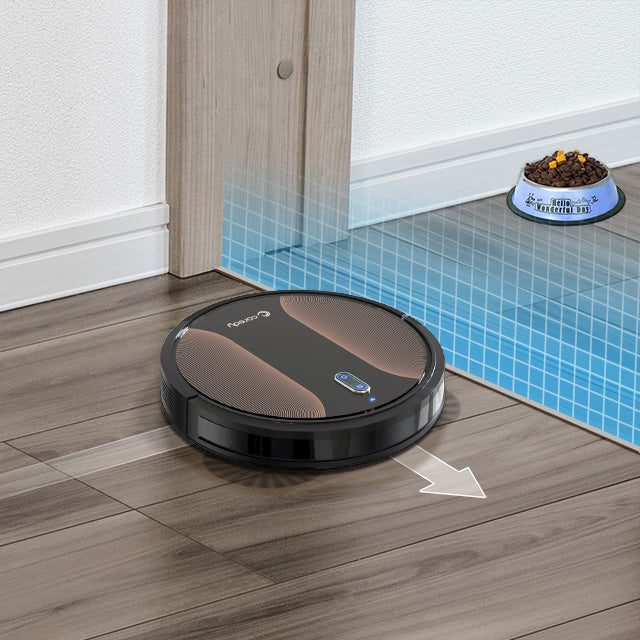 Out of Bounds for Vacuum Robot
Upgraded dual-hall sensors can detect boundary strips, ensuring your robot vacuum only clean specific areas you need (2X6.6ft boundary strips were sold separately.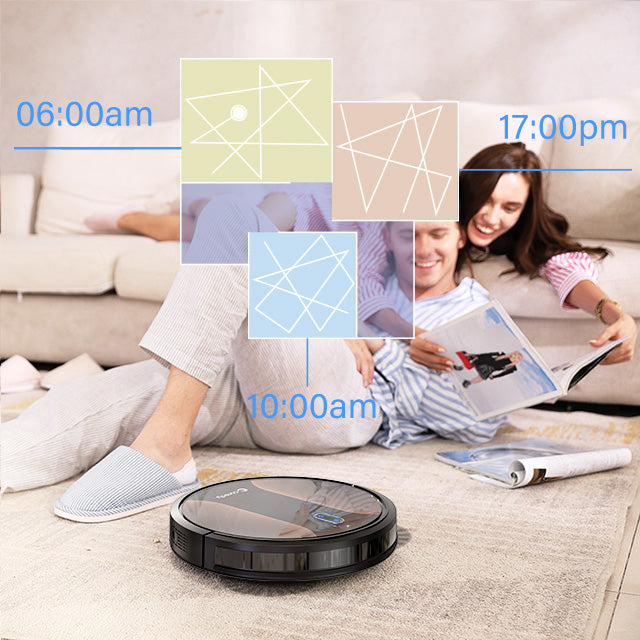 Schedule Your Cleaning time
Using your mobile phone to schedule your robot with high accuracy in minutes from Monday to Friday. You can also monitor the real cleaning time of your robot in your home, get know your robot's status in anytime anywhere.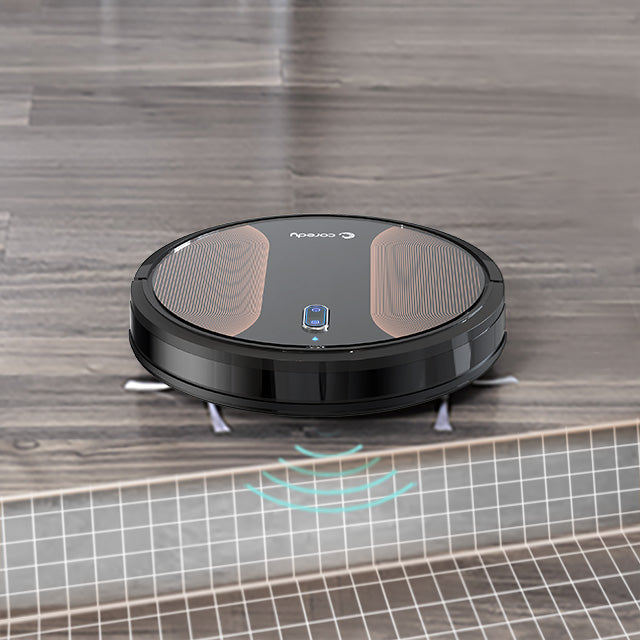 Improved Smart Protection
Fully upgraded anti-drop technology prevent the robot from falling down from stairs and off of edges. Improved highly sensitive anti-collision technology for evading obstacles.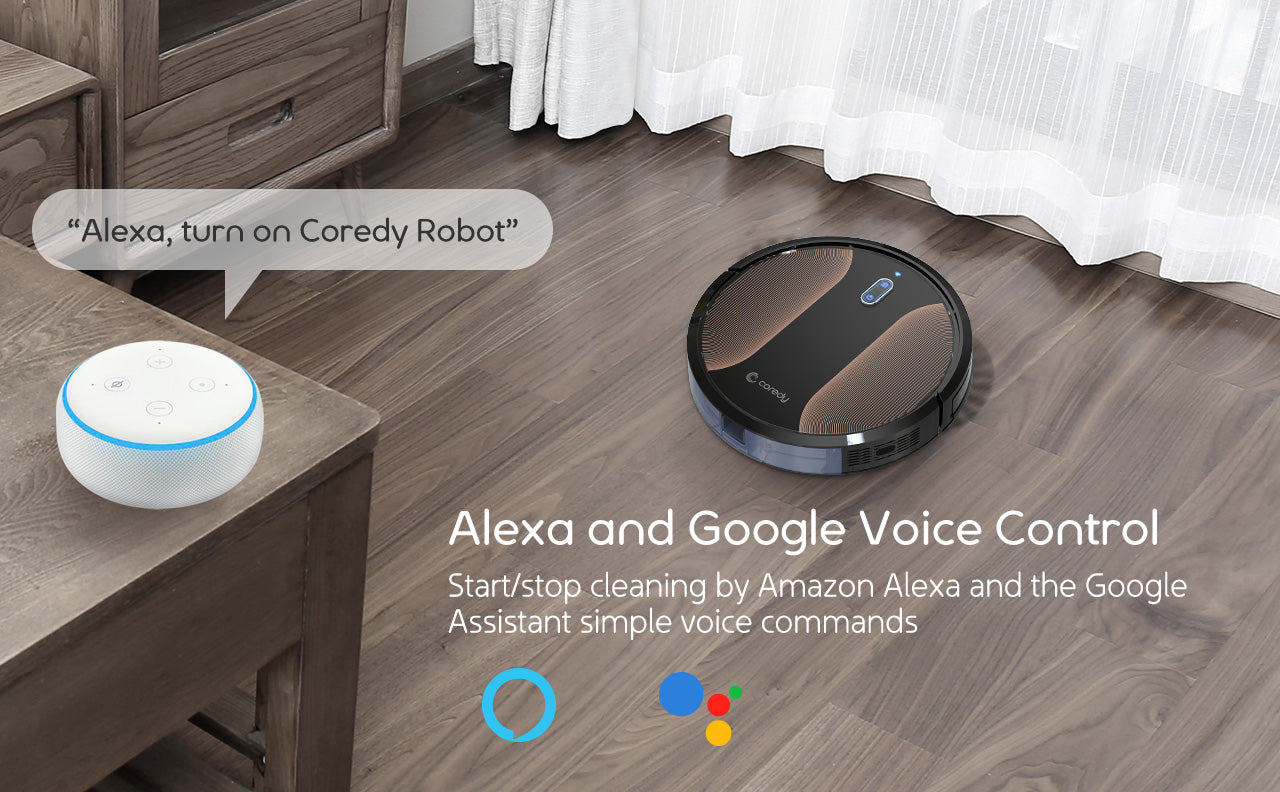 One Year Technical Team Support
At Coredy, we back our products with a 12-month technical team supports. Easy-to-reach 24hours calling services. Anytime if you have any concerns during using Coredy robot vacuum cleaners, our supporting team staffs will be always online, offer the fastest solution.


What's in package?
1x R580 Robot Vacuum Cleaner
4 x Side Brushes
1x Extra HEPA Filter
1x Remote Control ( 2AAA Batteries Included)
1x Cleaning Brush
1x Charging Dock
1x AC Adapter
1x User Manual
1x App Install Manual