1-Year Limited Warranty

Covers non-consumable parts and labor for 1 year from the date of purchase.

30-Day Money Back Guarantee

Return your robot within 30 days for a full refund.

Lifetime Technical Support

Coredy Support Team is available via email & phone call: +1-800-999-8470 /+44-808-134-9909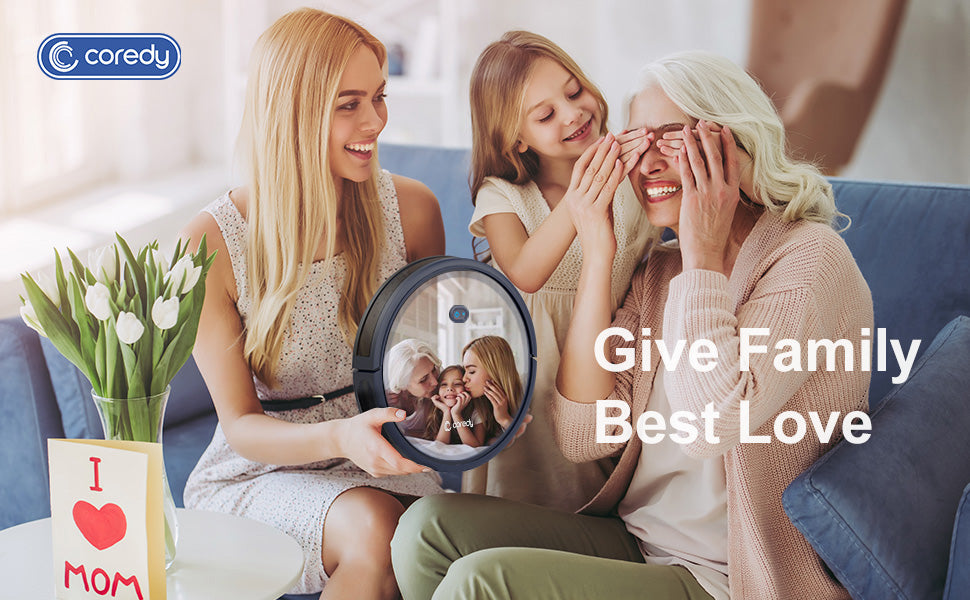 Only a skin But not only a skin : 

Make your unique style R400/R650 robotic cleaner by creating a personalized skin for it. Scratch resistant, water resistant and dirt-resistant, this skin will help keep your R400/R650 robot vacuum cleaner gleaming.
R400/R650 Robot Vacuum Only: Perfect fit Coredy R400/R650 robot vacuum, not suitable for others.
Prefect Gift: Ideal gift for your family members, relative, beloved friends and more. You can gift this custom R400/R650 robot vacuum as a present of love on occasions like Christmas, Mother's Day and so on.
Note: You can customize your own robotic cleaner skin on Amazon.com or place your order here.
If you place your order here, please send the picture, order number and the model of your robot vacuum to support@coredytech.com so that we can process your order immediately.
Stronger
Sucks up dirt and dust with strong suction for a spotless clean you can see and feel.
Low Noise
Advanced brushless motor significantly reduces vacuuming noise.
edge
27-degree side brushes stick in wall edges, sweep debris along with walls and corners.